Zoom RedHawk Triathlon Festival
September 18, 2022 at Hueston Woods State Park in Oxford, Ohio
The Zoom RedHawk Triathlon and Multisport Festival has something for everyone, including all ages and ability levels! Races include beginner, sprint, olympic, and ⅓ iron distances in triathlons, duathlons, aquabikes, and aquathlons, and various open swim distances. Racers call this one of the best events in Ohio because of our positive, friendly community of support! It's a small race with a big race atmosphere. Plus there is free training help, along with awesome performance tees in gender-specific cuts, in-race pictures, finisher medals, and a post-race meal to go! Race assured that we will ensure the safety of all athletes, have medical support and law enforcement on site, adhere to all Federal, State and Local ordinances, and implement COVID-19 protocols to limit the spread of the virus, so you can achieve your goals! All are welcome at the Zoom RedHawk Triathlon and Multisport Festival.
This race will also serve as a Mideast Collegiate Triathlon Conference Race. Learn more!

All 2022 Races will comply with all Federal, State, and Local COVID-19 Protocols; please refer to the athlete guides for each of these races to learn more.
Update: October 26, 2021
We are working with our local partners to secure permits for all our 2022 races. The dates listed below are tentative and will not be official until we have received our permits. Once we have the permits we will open registration. Stay tuned to social media, this website, and your email for updates. If you would like to be added to the email list please complete our contact form and we will get you in the database. Please mark your calendars for all our 2022 race dates. Thank you for your continued support, and we look to seeing you on course soon!
The Zoom Team ~ Mick & Rebekah
Registration Now Open!
---
| | | | |
| --- | --- | --- | --- |
| | | | |
| | | | |
---

Highlights
There is a race for everyone from Beginner to Ironman!
Post-Race Meal with Food and Drinks!
Professional In-Race Pictures!
Men's & Women's Cut Lifestyle Tee!
Designer Finisher Medals!
Safe, Well Marked Courses in Beautiful Local Parks!
A Friendly Race with Plenty of Fun!
Timed Races
TRIATHLONS (Swim, Bike, Run)
Beginner = 250m swim / 9ml bike / 1.5ml run

Sprint = 750m swim / 17ml bike / 5k run

Olympic = 1500m swim / 26ml bike / 10k run

1/3 Iron = 2000m swim / 34ml bike / 9.3ml run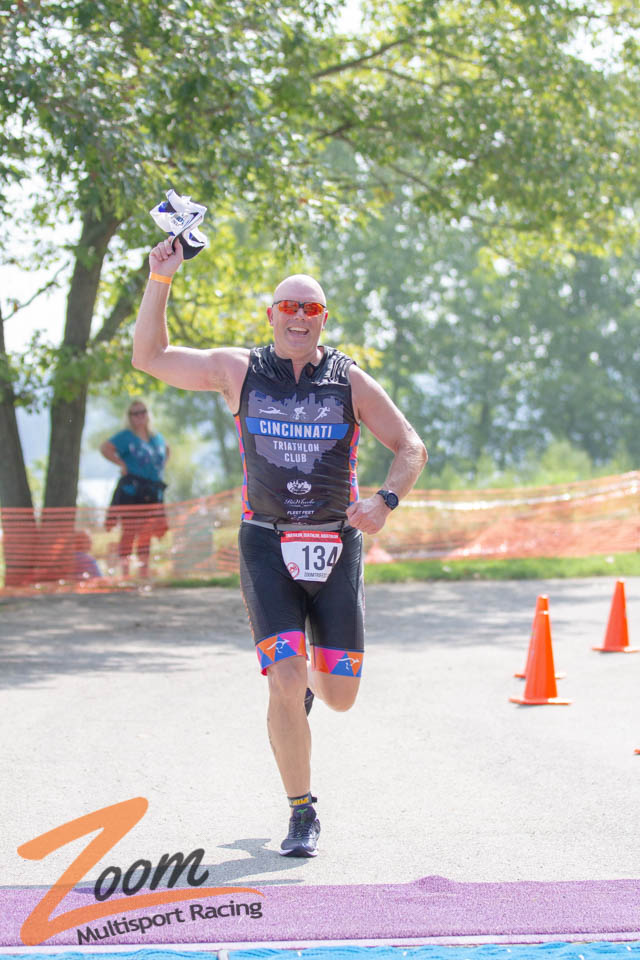 DUATHLONS (Run, Bike, Run)
Beginner = 1.5ml run / 8ml bike / 1.5ml run

Sprint = 1.5ml Run / 17ml bike / 5k run

Olympic = 5k run / 26ml bike / 10k run

1/3 Iron = 5k run / 34ml bike / 9.3ml run
AQUABIKES (Swim, Bike)
Sprint = 750m swim / 17ml bike only

Olympic = 1500m swim / 26ml bike only

1/3 Iron = 2000m swim / 34ml bike only
AQUATHLONS (Swim, Run)
Sprint = 750m swim / 5k run only

Olympic = 1500m swim / 10k run only

1/3 Iron = 2000m swim / 9.3ml run only
OPEN WATER SWIMS (Swim only)
3k Open Water Swim (1.86 Miles)

5k Open Water Swim (3.1 Miles)
Race Venue
The Zoom RedHawk Triathlon and Multisport Festival will take place at Hueston Woods State Park Beach in Oxford, Ohio, which is a short drive North of Cincinnati and Southwest of Dayton.

Packet Pick-up, and the Start/Finish Lines will be at the beachfront, just East of the Park Office and South of the Campground. The address is 6301 Park Office Road, College Corner, OH 45003 but this will not take you directly to the beach. You will need to follow the signs for the Beach, which is on the West side of the Lake off Main Loop Road, which circles the lake. There is plenty of parking at the beachfront, and all the race festivities will be in the far parking lot (South of where you entered the Beach area).

Directions are here:

https://www.zoomracingusa.com/directions-hw/
Parking and Restrooms
There will be parking available at the beachfront; there are restrooms there as well.
Race Swag, Goodies, and Post-Race Meal
Here are all the swag and goodies to celebrate your accomplishment. Everyone who registers will get:
Zoom RedHawk Tee

Men's cut, women's cut & youth sizing available

To be guaranteed a shirt, you must register at least 2 weeks in advance of the race.

Zoom RedHawk Triathlon & Multisport Festival Finisher Medal

Custom Race Bib

Post-Race Meal with Food and Drink
Race Awards
We do not offer race awards, because we believe everyone is a winner. So enjoy your swag, finisher medal and meal, and celebrate your accomplishment with family and friends.

Our races are sanctioned by USAT, and we submit age group results in the triathlon, duathlon, aquathlon, and aquabike in 5-year increments to USAT (within 15 days of the race) for the purposes of calculating national rankings and eligibility for USAT Nationals and All American consideration.
Registration Online ONLY at ZoomRacingUSA.com
Registration is online at ZoomRacingUSA.com and will remain open through the start of the last race on race day. There will not be any in-person registration at the race venue. However you may register online at home, and come out to the race venue for the event, even race day morning. Please also note:
Prices will increase closer to race day, so register early to save some money.

Please register in advance to be guaranteed swag. You must register at least 2 weeks in advance to be guaranteed a race shirt and medal. We need to order them in advance and cannot guarantee that anyone registering after the deadline will get one. We do try to order extras but sometimes those run out, so register by the deadline.
In-Race Photos & Photo Booth
We will have a photographer out on course to take your pictures while you race. Then after your race you can pose with your friends, family and team at our FREE photo booth. We will post all pictures on Facebook after the race for you to like, tag and share!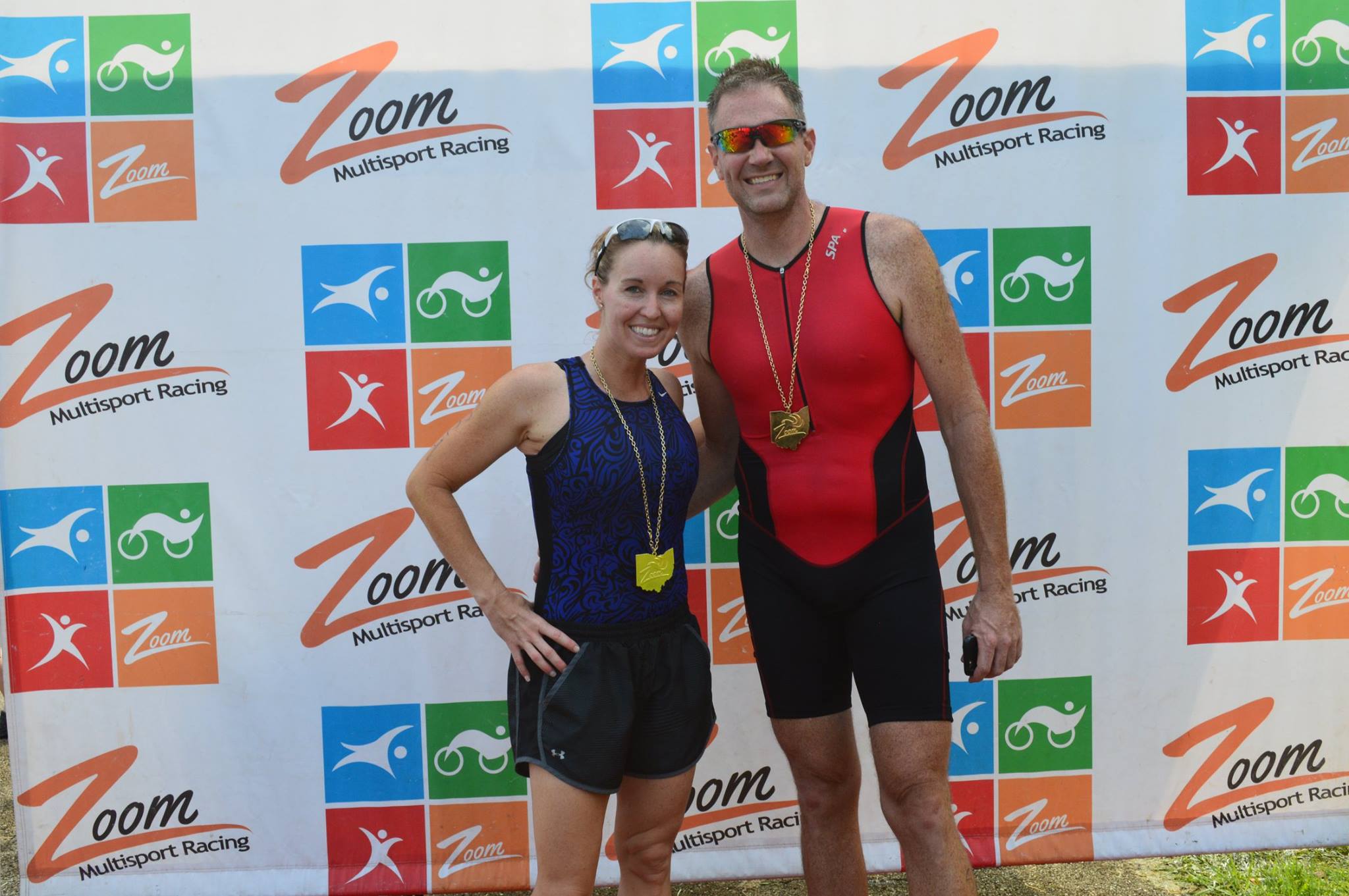 More Great Races to Consider!
Registration Coming Soon!