Tear Up Transition
Tear Up Transition in Your Next Triathlon
Triathlons are multi-sport races that include multiple disciplines or sports in the same race. The most common triathlon event starts with a swim, followed by bike, and concludes with a run. Between each discipline the athlete must enter a "transition area" where they switch from one sport to the next. In the transition area the athlete switches out their sport specific gear and exchanges it for the items they need to accomplish the next leg of the race.
Racers enter the transition area two times. T1 (Transition 1) occurs between the swim and the bike. T2 (Transition 2) is between the bike the run. In For example, T1 athletes drop off their googles and swim cap and pick up their bike, shoes, helmet, sunglasses, and water bottles. In T2, for example, athletes rid themselves of their cycling gear and get on their run shoes.
Mastering the transition can save you valuable time in a triathlon race. Below are some articles and videos that will help you tear up your transitions in your next race!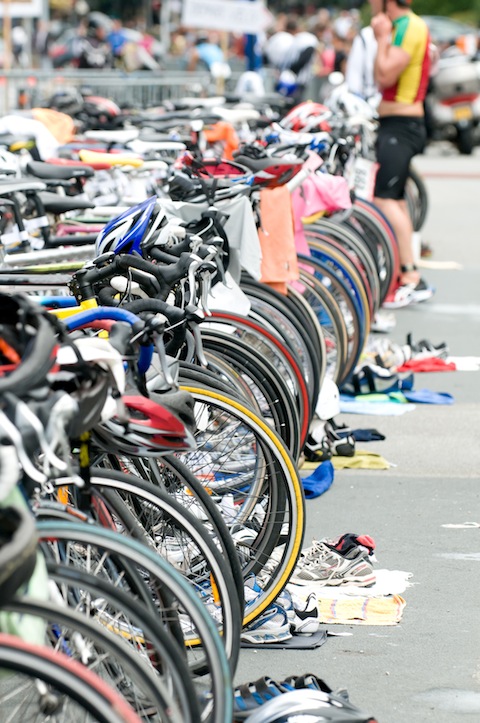 Tips & Tricks
The Do's and Don'ts of Transition
Taking Your Transitions to the Next Level
Transition Tips from the Experts
Video Tutorials
Setting Up Transition for Beginners
Transition Set-up Advice from a Pro Athlete & Her Coach
Improving Your Transition Time Part 1 & Part 2