Race Event Pricing
Races For Everyone & All Budgets
What comes with my registration?
Safe Race Course monitored by Police, Rangers and EMS
Professional In Race Photos
Post Race Food to Go
Unique Finisher Medal
Event Timing
Stylish Tee (Men's & Women's Cut) & Swim Cap (Optional)
Discounts are available when you sign up for multiple races, for teams & families, and for Team Zoom members. Email us for more info on our discount programs or to join our racing team!
USA Triathlon Sanctioning
Our races are USA Triathlon Sanctioned and so all participants must have a valid USA Triathlon license (annual or one day pass) to participate. The event price reflects the cost for USA Triathlon Annual Members. If you are not a USA Triathlon annual member you must purchase a one-day membership for this event with your registration for a cost of $15. Youth 17 and under can purchase an annual membership for $15 with registration. All race fees collected are non-refundable. Race pricing does not include online processing fee.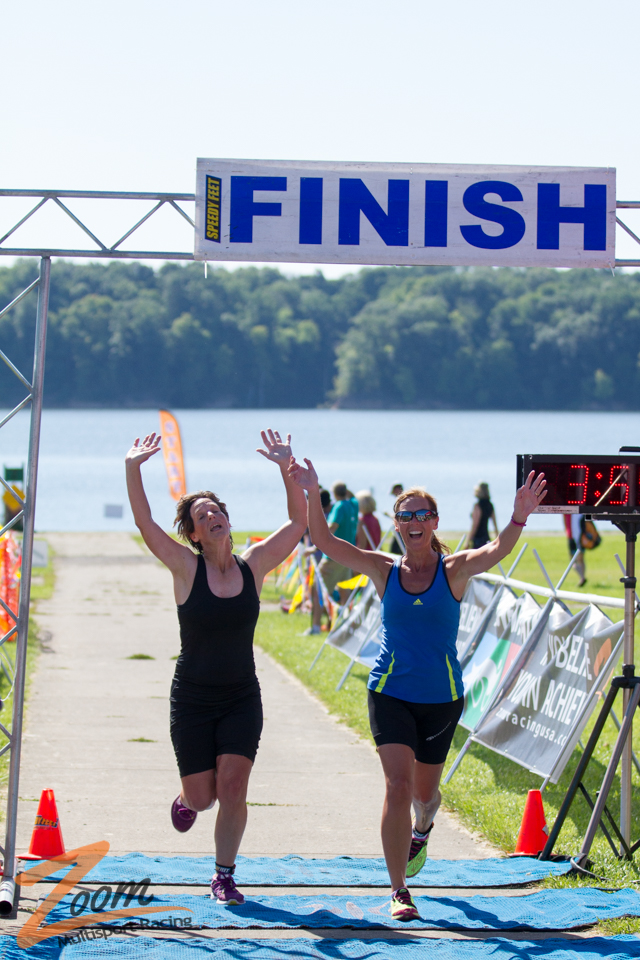 Why do triathlons cost so much?
A triathlon costs 3 times that of a running race because there are 3 different disciplines (swim, bike & run) in the same event. This means, you need 3 times the supplies, staff, volunteers, contractors, emergency medical & law enforcement personnel. Additionally, we purchase the highest quality food, shirts, happy finish towels, photographer & videographer & finisher medals and prizes to make your race experience top notch. So the money you invest in this experience goes to making your race day exceptional!
Pricing Increases: Register Early and Save $$$
To be guaranteed a performance t-shirt you must register at least one week before the event.
Regular Pricing: February 1 - May 31
Late Pricing: Last Month or so Before the Race
Race Week Pricing: Last Few Weeks or so Before the Race
Race Day Pricing: Packet Pickup and Race Day
Note: We accept cash, check or credit for one site race day registration, and leave online registration open through race morning.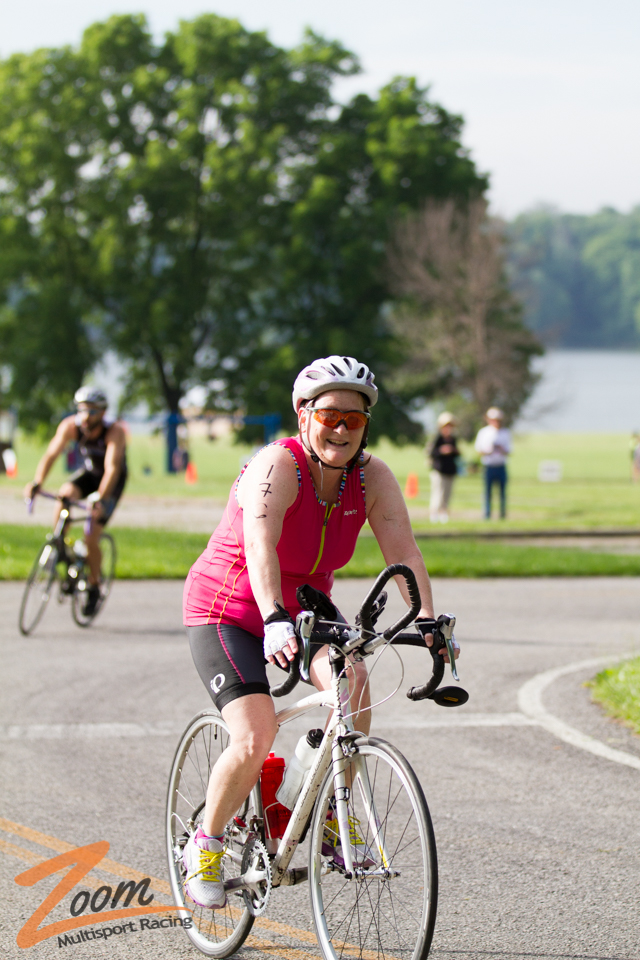 Kids Ages 18 & Under: Any Race (Skip the Race Tee & SAVE $5)
3k & 5k Open Swim (Skip the Race Tee & SAVE $5)
Collegiate Ages 19-24: Any Race (Skip the Race Tee & Save $5)
Beginner Triathlon (Skip the Race Tee & SAVE $5)
Sprint Triathlon, Duathlon, Aquabike & Aquathlon (Skip the Race Tee & SAVE $5)
Olympic Triathlon, Duathlon, Aquabike & Aquathlon (Skip the Race Tee & SAVE $5)
1/3 Iron Triathlon, Duathlon, Aquabike & Aquathlon (Skip the Race Tee & SAVE $5)
Registration Online ONLY
Registration is online and will remain open through the start of the last race on race day. There will not be any in-person registration at the race venue. However you may register online at home, and come out to the race venue for the event, even race day morning. Please also note:
Prices will increase closer to race day, so register early to save some money.

If you register but then are unable to race with us in-person due to COVID or other circumstances, please email Rebekah at

zoomracingusa12@gmail.com

and we will mail your race swag. All mailing will occur after the race date and virtual bags will arrive 1-2 weeks after the event.

Please register in advance to be guaranteed swag. You must register at least 2 weeks in advance to be guaranteed a race shirt and medal. We need to order them in advance and cannot guarantee that anyone registering after the deadline will get one. We do try to order extras but sometimes those run out, so register by the deadline.
Due to COVID-19, our race venues will not approve the race permit until May. If the event permit is not approved all athletes will be moved to a virtual race and athletes will be refunded all race fees paid over $40, have their race packet mailed and submit results virtually. Thank you! The Zoom Team ~ Mick & Rebekah
---
More Great Races to Consider!