Running Workouts
Learn more about the research consulted and images used in this section.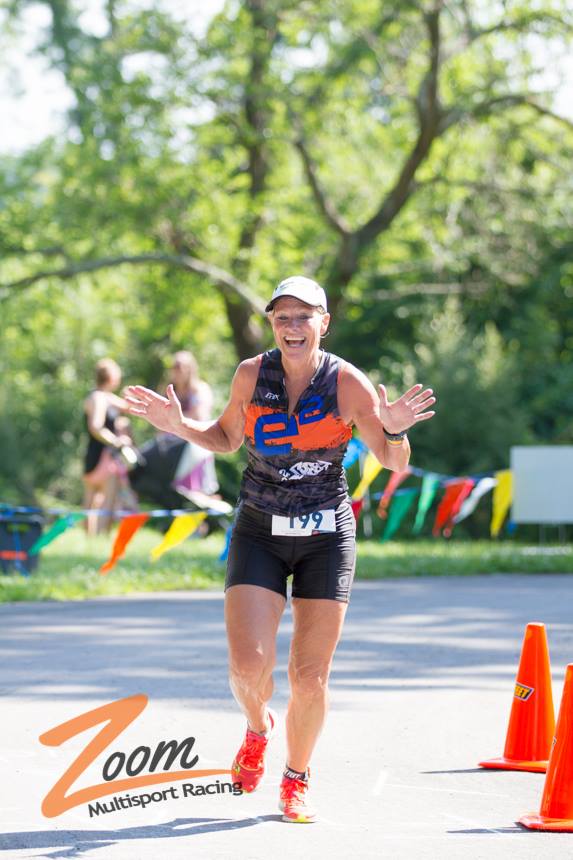 Our Favorite Workouts
The final run in any multisport event is one of the most important parts of the competition. I believe a strong run places a capstone on your race efforts. It can even help you drop time and catch the other athletes who have not prepared as well as you have. This is why we want to share with you some of the workouts we have used to capture glory.
Before you complete these workouts I suggest you calculate your training pace. Your training pace can help you to train more efficiently and help you track your progress throughout the season. I recommend recalculating your pace once every 4-6 weeks for best results.
Calculate your Training Pace
6-minute TT for 1-mile VO2MAX pace: Complete a 6-minute running time trial (if on treadmill be sure the incline is at 1.0). From this trial, you will calculate your 1600m / 1-mile VO2Max pace. Here is the calculation:
Distance in miles traveled in 6-minutes X.XX / 0.25 (1/4 of a mile) = A.AA or # of 400m laps completed in 6-minutes
360 sec (6-minutes) / A.AA = B.BB or 400m pace in seconds
This is your 1-mile VO2Max pace; use the run pace chart to calculate your pace for any training distance.
To Calculate another VO2MAX pace: To calculate your VO2Max pace training pace for any other distance you add 4 seconds to your 1-mile VO2Max pace from above every time you double the race distance. For example, if you ran 1-mile in your 6:00 TT, then your 1-mile VO2Max pace is 90 seconds (6:00/mile pace). Your 2-mile VO2Max pace is 90+4 seconds or 1:34min (6:20/mile pace); your 5K VO2Max pace is 1:34min+2sec (3-miles is 2 miles doubles – ½) or 1:36min (6:30/mile pace); your 10K VO2Max pace is 1:36min+4sec or 1:40min seconds (6:45/mile pace); your ½ marathon VO2Max pace is 1:40min+4sec or 1:44min seconds (7:00/mile pace); and your marathon VO2Max pace is 1:44min+4sec or 1:48min seconds (7:15/mile pace);
If you cannot complete the 6-minute TT: If you did not complete the time trial, find your 5K or 10K pace on the run pace chart; if you are using the 5K pace, subtract 6 seconds from your 400m pace, or 10 seconds from your 10K pace and that is your 1-mile VO2Max pace until you complete the time trial.
Science Behind V02 Max Training: An overview of the workouts and the science behind them (at the end it explains how to use these workouts in the swim and bike: http://www.mckeefitness.com/2008/11/10/vvo2-max-the-new-vo2-max/
vVO2 Max time trial test: http://www.educatedrunner.com/Blog/tabid/633/articleType/ArticleView/articleId/113/You-and-Your-VO2max.aspx
Another way to measuring your vV02 Max in other disciplines: http://www.byrn.org/gtips/fman_ss.htm
If you need help calculating your pace you can use this calculator: http://www.coolrunning.com/engine/4/4_1/96.shtml
Interval Workouts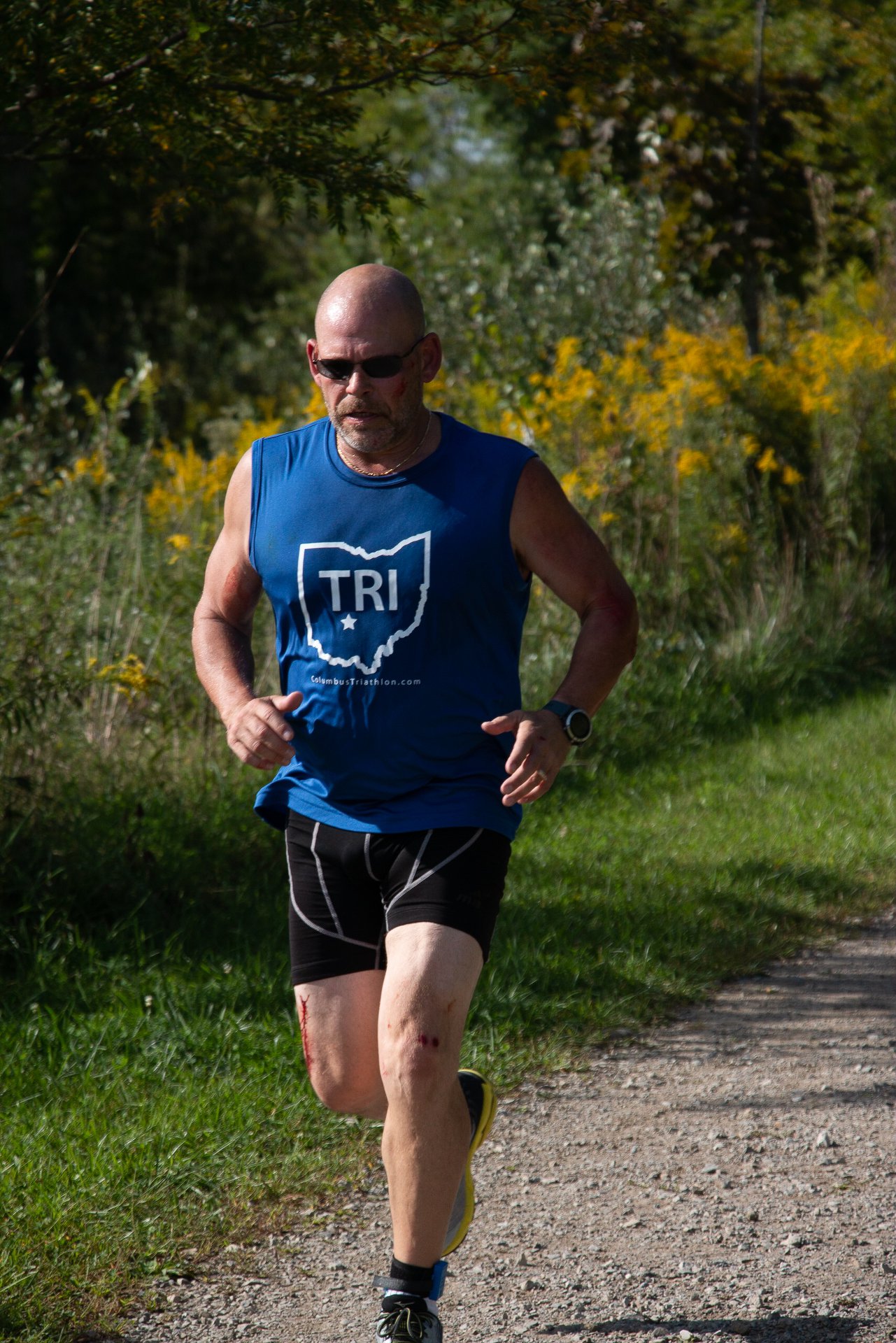 All recovery jogs are ½ time of the interval duration or ½ the interval distance traveled
You can adjust any of the workouts by adding or reducing the warmup, cooldown or number of sets.
If completing on a treadmill be sure you set the incline to 1.0 to ensure that your workouts match the elevation of a track or road surface. You can add difficulty on a treadmill by increasing the incline.
Use the running pace chart to help you figure out your training pace.
WORKOUT ONE
Warmup / Cooldown: 1-mile / 1-mile
Speed Workout (1-mile VO2Max pace): 8-10x400m w/ jog recovery
Total Speed: 2-3 miles
Total Running: 4-5 miles total
WORKOUT TWO
Warmup / Cooldown: 1-mile / 1-mile
Speed Workout (5K VO2Max pace): 3-4x1600m w/ jog recovery
Total Speed: 3-4 miles
Total Running: 5-6 miles total
WORKOUT THREE
Warmup / Cooldown: 1-mile / 1-mile
Speed Workout (1-mile VO2Max pace): 4-6x400 & 4-5x800m w/ jog recovery
Total Speed: 2-4 miles
Total Running: 4-6 miles total
WORKOUT FOUR
Warmup / Cooldown: 1-mile / 1-mile
Speed Workout (5K VO2Max pace): 5x1000m (.63-mile) w/ jog recovery
Total Speed: 3-miles
Total Running: 5-miles total