USAT Sanctioned Rules and Regulations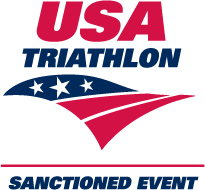 This is a USA Triathlon sanctioned event, which means that all our races adheres to the rules and regulations of USA Triathlon. Everyone who races is required to have a USA Triathlon membership or one day pass. These can be purchased with your registration. Learn more about USA Triathlon membership and the benefits of being a member!
We want to ensure your safety and the competitive integrity of our events. All USA Triathlon rules will be monitored and enforced during this race series. Our trained staff will be on the course so that you can race your best while ensuring everyone else has the same opportunity.
We recommend you review the most commonly violated rules in triathlon and duathlon events. Check out USA Triathlon to see the entire list of USA Triathlon rules.