Mideast Regional High School Triathlon Championship
September 12, 2021 at Hueston Woods State Park in Oxford, Ohio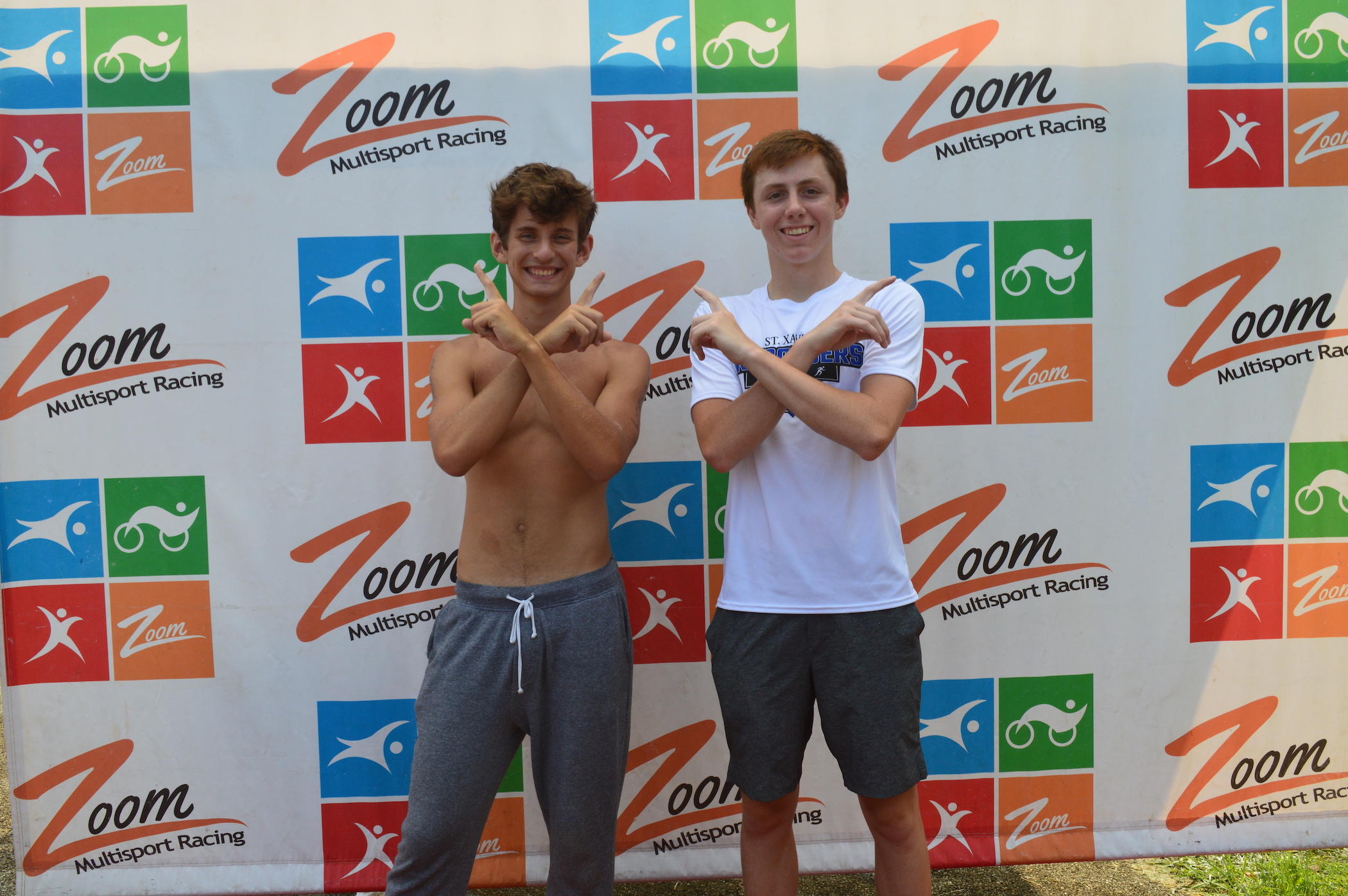 Part of the Zoom RedHawk Triathlon Festival!
Featuring scenic views and some challenging hills, this event is a must race in Southwest, Ohio. A stop on the Ohio Triathlon Series, this unique race offers triathlons, duathlons, aquabikes (swim bike only) and aquathlons (swim run only), in distances for all ages and abilities including beginner, sprint, olympic and 1/3 iron. There is a race for all ages and abilities. Celebrate your accomplishment with a cool finisher medal and lifestyle tee (in men's and women's cut), and party after the event with music, pizza, beer (we also have soda and water), family and friends! This is more than just a race, it's an experience! Co-hosted by the Miami University Triathlon & Duathlon team, our event is also a Midwest Collegiate Triathlon Conference event where collegiate triathlon teams complete school pride and conference points. We will see you there!
COVID-19 Safety Protocols
All 2021 Races will comply with all Federal, State, and Local COVID-19 Protocols. We will be required to follow these guidelines to host our races and ensure the safety of all athletes, volunteers and staff. Athletes must complete a home health check before attending any race, and must comply with all of the 2021 COVID-19 Safety Protocols before, during and after the each race event. Please review these guidelines before attending.
Update: May 27, 2021
We have received the permit for our Ohio Games Triathlon & Multisport Festival at Buck Creek on June 27, and our July 18th Columbus Triathlon & Multisport Festival at Deer Creek, and so we expect the rest of the Triathlon and Multisport Festival permits are also on their way soon. The Ohio State Park Office indicated that permits will be approved and sent out starting this week. So, come race with us in person this summer. We are so excited to see all of you, and to welcome you back on course! We are keeping most of our COVID -19 protocols in place to maximize safety so please review the guidelines before you arrive. We look forward to a great racing season.
---
What
This is a regional championship for individuals and teams in the mideast. High School athletes can compete against one another for the title of Mideast Regional Champion. High School athletes will compete alongside other athletes as they compete for individual and team glory.
When & Where
Zoom RedHawk Triathlon Festival on Sept 12, 2021 at Hueston Woods State Park in Oxford, Ohio
Who
Any individuals between the USAT ages of 13 and 19 who will be entering, are currently in or just graduated from high school
Sprint Distance
750 Meter Swim, 17 Mile Bike & 5 Kilometer Run
Awards
Award plaques for the 3 fastest Males and Females Overall in the High School Division

Team trophy for the Top Male Team, Female Team and Mixed Male/Female Team in the High School Division

All male teams will score the 5 fastest male finishers

All female teams will score the 5 fastest female finishers

Mixed gender teams will score the first 2 fastest female finishers first, then will score the remaining 3 fastest finishers of any gender.

Teams: Individuals entering the race can choose to race on a team of their choice. They will enter their team name at registration. Individuals cannot compete for more than 1 team. Teams will consist of at least 5 members and can be all male, all female or a mix of male and females. Mixed teams must include at least 2 females on the team.
Scoring Points: All team scoring will be determined by comparing racers against only their same gender competitors; females will be scored by how they race against other females and males against males. When the team scores are determined, the first male and first female to cross the finish line receive 1 point for their team score, the second male racer and female racer to cross the finish line receives 2 points for their team score and so on. The lowest team score wins. In the case of a tie, the fastest combined team time based on the total time of all the racers will determine the winner.
Race Shirts
The shirts will be short sleeve lifestyle tees in Men's Cut and Women's Cut, with an option for a tank top / sleeveless tee. To be guaranteed a race tee, you must register at least 2 weeks in advance of the race.
More Info & Sizing on our Lifestyle Event Tees!
Details
There will be a separate wave for all high school athletes male and female, but will be competing alongside adults, as there are other races on course that day.

You must be a USAT member to compete in this race.

Athletes will swim in open water, bike on roads not closed to traffic, and run on roads that are either closed or have limited traffic. There will be EMS on site, along with safety personnel from local law enforcement.
---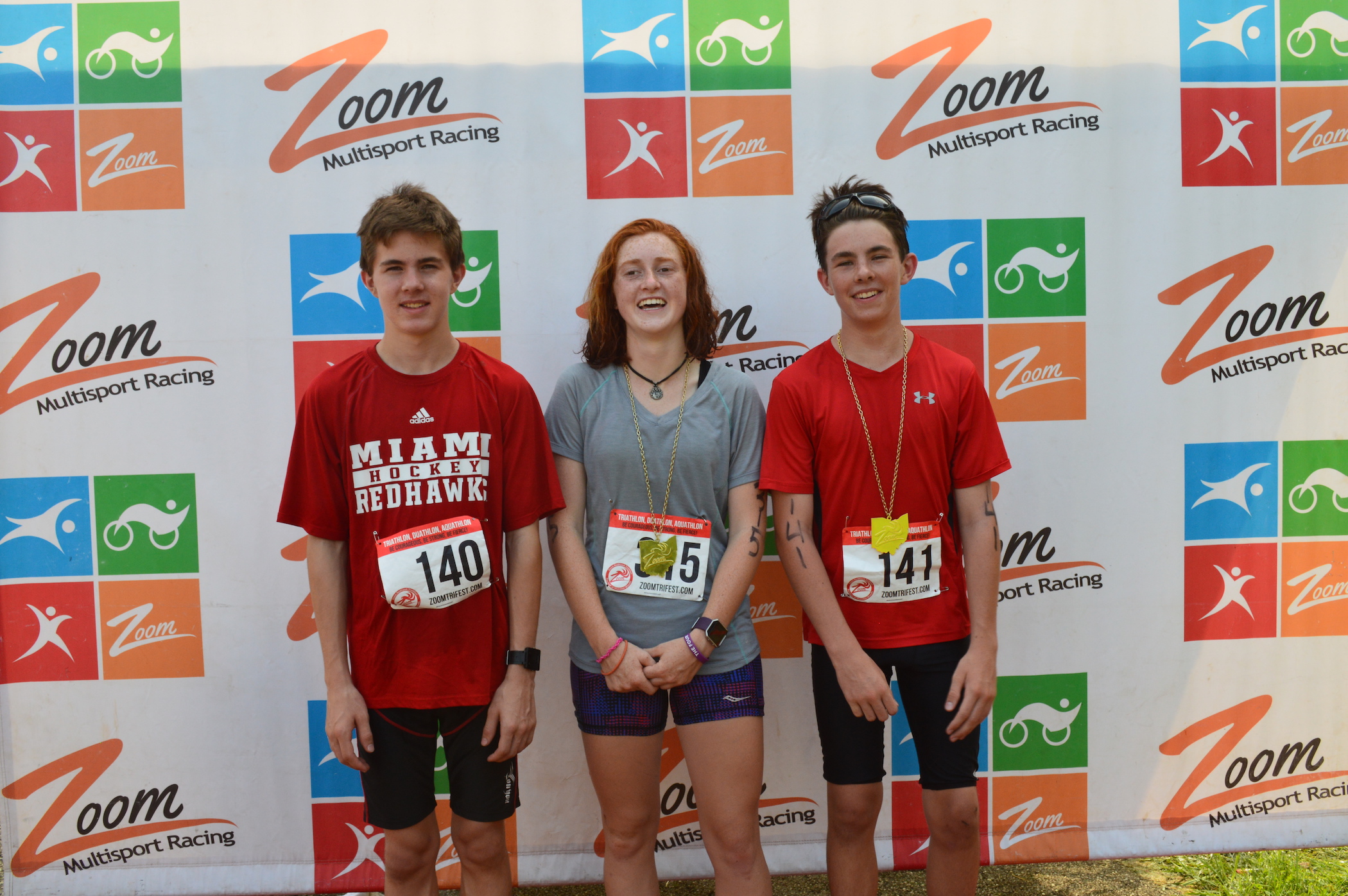 More Great Races to Consider!